Greg Mielke leads commercialization efforts for Preceptis Medical as their Chief Commercial Officer and brings over 19 years of senior leadership and sales experience within the medical device industry. His most recent prior experience was serving as Vice President of Sales – West for Intersect ENT. He has held various leadership roles at Vertos Medical, Abbott and Bard. He brings a strong balance of experiences, specifically in emerging and disruptive technologies. He currently holds a B.A in Anthropology from St. Cloud State University.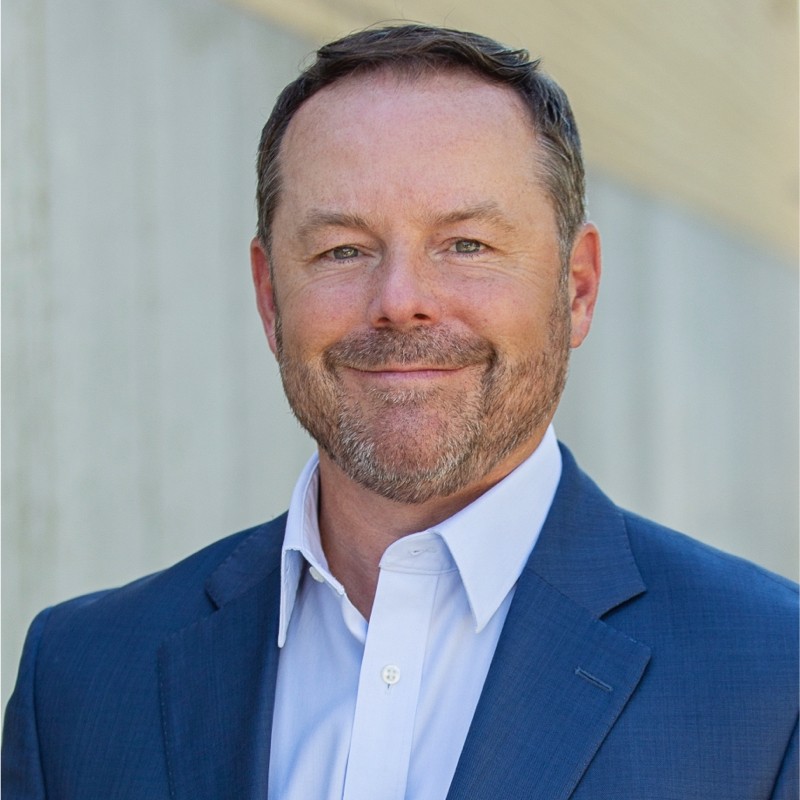 Give us Preceptis Medical's elevator pitch.
Preceptis Medical was locally founded on the premise that an alternative to conventional ear tube surgery is needed for children. Approximately 1 million pediatric ear tubes are placed each year, of which around 50% are children under the age of 2 years old. These surgeries contribute to roughly $3 billion in costs to the U.S. healthcare system each year. Our innovative technology, the Hummingbird, enables the ENT surgeon to provide patients with an office-based procedure that eliminates the operating room setting and exposure to general anesthesia. Our platform provides a safe, efficient, and cost-effective alternative to traditional OR based ear tube procedures.
How do you see your Hummingbird product playing a role in slowing the spread of COVID-19?
We see the Hummingbird playing a role in a number of ways. First, the Hummingbird uniquely eliminates the need for exposure to the operating room for a routine procedure, allowing other critical procedures to take place while conserving needed PPE. Second, because the child is not being brought into the hospital, he or she generally does not require a COVID test, which helps to eliminate another potentially traumatic experience for the child. Finally, the Hummingbird has enabled children to continue to receive ear tubes even when hospitals were shut down, which helped to reduce repeat office visits and eliminated additional antibiotics to treat ongoing ear infections.
How have you pivoted your company to address the needs that have risen since the onset of COVID-19?
The pandemic has certainly created some headwinds in our initial commercial launch with a reduction in overall global ear infections and ultimately reduced need for tube procedures. This is great news for children and is likely driven by social distancing, distance learning, and mask wearing protocols during the pandemic. Overall pediatrician visits are also down during the pandemic and technologies that help to reduce parental concerns are always well received. This situation has enabled the team to pivot toward activities and initiatives that further strengthen our organizational foundation as we emerge from the global events stronger.
What are the big milestones to come in the next few years for Preceptis Medical?
Our biggest milestone to date was our recent FDA approval for office-based ear tubes under local anesthesia. This approval was an important first step in our mission to help establish new and safe options for pediatric ear tube procedures. Our future milestones are all focused on expanding our footprint and increasing access to the Hummingbird for children across the country. We are excited for the future and the opportunity to further advance an office-based approach that will provide a safe alternative to traditional ear tubes, while potentially having a very significant impact on reducing overall healthcare costs.
What does leadership look like to you?
I have been fortunate to have been mentored and shown leadership from some amazing leaders in my career. Much of the qualities I value were shaped by these strong leaders and how they inspired their teams. Strong leadership to me is putting your people and customers first and supporting those around to your best ability. It also encompasses helping other people achieve their goals and creating mutually beneficial partnerships with customers, while serving our patients. The best leaders are always humble, empathetic and look to continually learn from those around them. Great leaders are not afraid to show weakness, are always transparent, and lead with authenticity.
What is the best advice you have received in your career?
Some of the best advice I was given early was to create and focus on long-term strategic partnerships versus trying to view each interaction as an immediate win or loss. The win comes from creating the long-term partnership and establishing mutually beneficial success. I was also told you never stop the improvement process and to learn daily from those that you serve and always stay humble. My best mentors followed the principle that your number objective is to serve your team and always put them first.
What have been the most rewarding moments in your career?
The most rewarding moments of my career have been centered on seeing people that I have hired and worked alongside advancing in their careers and achieving success. This has always been one of the most important scorecards for any leader. I also reflect on being with several innovative companies at an early stage and take great pride in being part of their success. Being part of the team at Preceptis Medical also brings many rewarding moments as our group passionately works to create increased access to our innovative offering.
What is one personal goal for the upcoming year?
One personal goal for the upcoming year is to make more time for my family to enjoy the lake and time together during what is always a short Midwest summer.
How do you relax / decompress?
I enjoy spending time with my family, supporting both of my daughter's hockey, fly fishing, boating and relaxing time at the lake.
What do you enjoy most about the Medical Alley community?
I enjoy the strong partnership and advocacy that Medical Alley has always provided its members and the community. The Medical Alley Association successfully brings the medical community together to engage in meaningful initiatives and is a catalyst to helping shape positive change in healthcare.